My Blog
Posts for: September, 2016
By Nutmeg Family Dentistry
September 23, 2016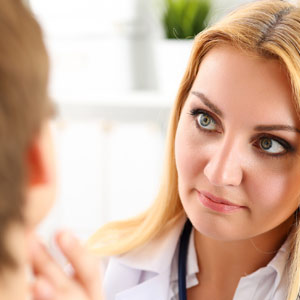 You've been treating a persistent rash around your mouth with medicated ointments, but it's not going away. The problem may be the ointment — it could actually be sustaining the particular rash you have.
Peri-oral dermatitis is a scaly rash with small bumps (some filled with pus) around the mouth, eyes or nose. It's especially common among women ages 20-45, possibly due to hormonal factors or cosmetic use. Other than its unattractiveness you might not otherwise notice it, although it can cause stinging, itching or burning. There are ways to treat it effectively, though not necessarily the way you might think.
Many skin conditions respond well to topical steroids, like ointments or lotions containing hydrocortisone. But prolonged use of a steroid for skin irritations might actually increase risks for peri-oral dermatitis. Applying it to an existing rash may also deceive you — the steroid constricts some of the skin's tinier blood vessels, which will make the rash appear as if it's fading. The effect, though, usually doesn't last more than an hour. If you continue to use the steroid, the rash won't get better.
The key to alleviating peri-oral dermatitis requires treatment from a physician, dermatologist or dentist, who will also be able to accurately diagnose the specific skin condition you have. If it is peri-oral dermatitis, the first step is to stop using any topical steroids and only wash with mild soap or similar substitute. You'll have to be patient because the rash may at first appear to flare up and worsen before getting better.
Instead of steroids, we may prescribe antibiotics to help clear the rash, typically tetracycline. It may take several weeks of use before the rash begins to clear; as it does clear, you would either stop the antibiotic treatment or taper off over a four-to-five week period.
While some cases of peri-oral dermatitis will clear up and remain that way, some people may experience chronic reoccurrences. Even so, by using the same treatment approach we can still effectively manage the condition for the long-term.
If you would like more information on peri-oral dermatitis and similar rashes, please contact us or schedule an appointment for a consultation.
By Nutmeg Family Dentistry
September 08, 2016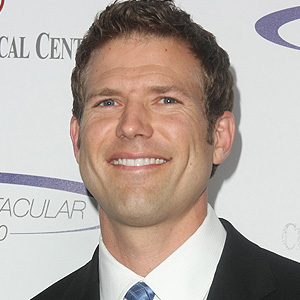 If we could go back in time, we all probably have a few things we wish we could change. Recently, Dr. Travis Stork, emergency room physician and host of the syndicated TV show The Doctors, shared one of his do-over dreams with Dear Doctor magazine: "If I [could have] gone back and told myself as a teenager what to do, I would have worn a mouthguard, not only to protect my teeth but also to help potentially reduce risk of concussion."
What prompted this wish? The fact that as a teenage basketball player, Stork received an elbow to the mouth that caused his two front teeth to be knocked out of place. The teeth were put back in position, but they soon became darker and began to hurt. Eventually, both were successfully restored with dental crowns. Still, it was a painful (and costly) injury — and one that could have been avoided.
You might not realize it, but when it comes to dental injuries, basketball ranks among the riskier sports. Yet it's far from the only one. In fact, according to the American Dental Association (ADA), there are some two dozen others — including baseball, hockey, surfing and bicycling — that carry a heightened risk of dental injury. Whenever you're playing those sports, the ADA recommends you wear a high-quality mouth guard.
Mouthguards have come a long way since they were introduced as protective equipment for boxers in the early 1900's. Today, three different types are widely available: stock "off-the-shelf" types that come in just a few sizes; mouth-formed "boil-and-bite" types that you adapt to the general contours of your mouth; and custom-made high-quality mouthguards that are made just for you at the dental office.
Of all three types, the dentist-made mouthguards are consistently found to be the most comfortable and best-fitting, and the ones that offer your teeth the greatest protection. What's more, recent studies suggest that custom-fabricated mouthguards can provide an additional defense against concussion — in fact, they are twice as effective as the other types. That's why you'll see more and more professional athletes (and plenty of amateurs as well) sporting custom-made mouthguards at games and practices.
"I would have saved myself a lot of dental heartache if I had worn a mouthguard," noted Dr. Stork. So take his advice: Wear a mouthguard whenever you play sports — unless you'd like to meet him (or one of his medical colleagues) in a professional capacity…
If you would like more information about mouthguards, please contact us or schedule an appointment for a consultation. You can read more in the Dear Doctor magazine article "Athletic Mouthguards."