My Blog
Posts for: October, 2016
By Nutmeg Family Dentistry
October 23, 2016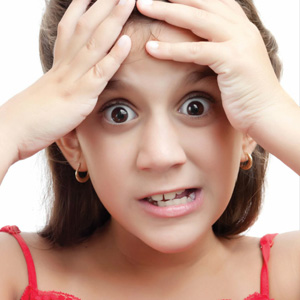 "What can I do about my child's teeth grinding habit?"
It's a common question we get from many concerned parents. Their exasperation involves more than having to wake every night to the annoying sounds coming from their child's bedroom: they're also worried about any potential damage occurring to their teeth.
Teeth grinding and similar habits fall under the umbrella term "bruxism." In basic terms, bruxism is the involuntary movement of the teeth and jaws not engaged in regular functions like chewing, speaking or swallowing. Bruxism is actually common among pre-adolescent children, considered by many healthcare professionals as normal behavior like thumb sucking.
It's not fully known why children grind their teeth, especially during sleep. Stress can play a part, but many believe it could also be related to immaturity on the part of the neuromuscular system that controls chewing. In some cases it could be linked to sudden arousals from sleep, particularly if the child is prone to airway obstruction causing sleep apnea. And there may be a link with certain medications, especially for hyperactivity disorders like attention deficit hyperactivity disorder (ADHD).
Most children eventually outgrow the habit. If it persists, though, it can contribute to teeth problems. Teeth can withstand a lot of biting force, but when chronically exposed to the higher than normal forces produced during teeth grinding they can begin to wear. Sodas, fruit juices, sports drinks or similar acidic beverages complicate matters because they increase mouth acid that can soften enamel. And besides dental issues, teeth grinding can also cause jaw problems, ear pain and headaches.
If symptoms begin to appear, we can take steps to reduce the effect of teeth grinding, such as a mouth guard worn at night to reduce biting forces and protect against wear. We can also look at curbing consumption of acidic foods and beverages, addressing possible airway obstructions, changing medications or counseling for psychological stress.
As with thumb sucking, there's no cause for immediate alarm if your children grind their teeth. But if it continues on into their later childhood years or begins to affect their health and well-being, we'll need to intervene to prevent further harm.
If you would like more information on teeth grinding and similar habits, please contact us or schedule an appointment for a consultation. You can also learn more about this topic by reading the Dear Doctor magazine article "When Children Grind their Teeth."
By Nutmeg Family Dentistry
October 08, 2016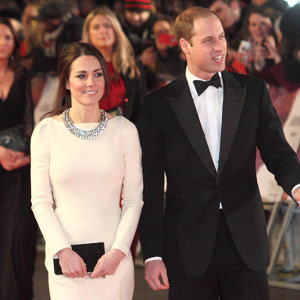 So you're tearing up the dance floor at a friend's wedding, when all of a sudden one of your pals lands an accidental blow to your face — chipping out part of your front tooth, which lands right on the floorboards! Meanwhile, your wife (who is nine months pregnant) is expecting you home in one piece, and you may have to pose for a picture with the baby at any moment. What will you do now?
Take a tip from Prince William of England. According to the British tabloid The Daily Mail, the future king found himself in just this situation in 2013. His solution: Pay a late-night visit to a discreet dentist and get it fixed up — then stay calm and carry on!
Actually, dental emergencies of this type are fairly common. While nobody at the palace is saying exactly what was done for the damaged tooth, there are several ways to remedy this dental dilemma.
If the broken part is relatively small, chances are the tooth can be repaired by bonding with composite resin. In this process, tooth-colored material is used to replace the damaged, chipped or discolored region. Composite resin is a super-strong mixture of plastic and glass components that not only looks quite natural, but bonds tightly to the natural tooth structure. Best of all, the bonding procedure can usually be accomplished in just one visit to the dental office — there's no lab work involved. And while it won't last forever, a bonded tooth should hold up well for at least several years with only routine dental care.
If a larger piece of the tooth is broken off and recovered, it is sometimes possible to reattach it via bonding. However, for more serious damage — like a severely fractured or broken tooth — a crown (cap) may be required. In this restoration process, the entire visible portion of the tooth may be capped with a sturdy covering made of porcelain, gold, or porcelain fused to a gold metal alloy.
A crown restoration is more involved than bonding. It begins with making a 3-D model of the damaged tooth and its neighbors. From this model, a tooth replica will be fabricated by a skilled technician; it will match the existing teeth closely and fit into the bite perfectly. Next, the damaged tooth will be prepared, and the crown will be securely attached to it. Crown restorations are strong, lifelike and permanent.
Was the future king "crowned" — or was his tooth bonded? We may never know for sure. But it's good to know that even if we'll never be royals, we still have several options for fixing a damaged tooth. If you would like more information, please contact us or schedule an appointment for a consultation. You can learn more by reading the Dear Doctor magazine articles "Repairing Chipped Teeth" and "Crowns and Bridgework."