My Blog
Posts for: October, 2017
By Nutmeg Family Dentistry
October 28, 2017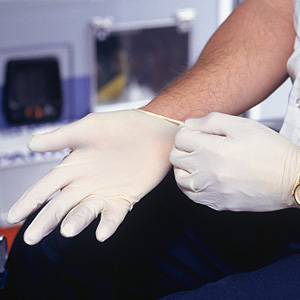 In our constant battle against infectious disease, the "enemy" is often too close for comfort: hospitals and other medical facilities must be ever vigilant against opportunistic infections their patients may contract while in their care.
Dental offices are no exception. Because even the simplest procedure — a dental cleaning, for example — may result in exposure, providers and patients alike face a possible health risk. We must be especially concerned with blood-borne viral infections — spread by person to person contact through blood — the most serious being hepatitis B and C, and HIV/AIDS.
Hepatitis is a viral inflammatory disease that disrupts the critical functions of the liver, particularly as it cleanses and regulates the blood, and cause serious bodily impairment or death. The virus can be transmitted when the blood from an infected person makes its way into the bloodstream of another person, mainly through cuts or a needle injection. Human immunodeficiency virus (HIV) can lead to the chronic condition AIDS that destroys the body's immune system; it spreads mainly through sexual contact, as well as through person to person blood contact.
The best defense against the spread of these diseases in dental offices or other healthcare settings is to eliminate as much as possible any opportunity for blood-to-blood contact. To accomplish this, all healthcare providers, including dentists, are mandated by federal, state and local authorities to incorporate and follow routine safety precautions. The U.S. Center for Disease Control and Prevention (CDC) issues regularly updated comprehensive guidelines for protocols and procedures to disinfect and sterilize equipment and facilities.
We dentists and our clinical staffs are also mandated by state licensing boards to refresh our knowledge of infection control procedures through continuing education. Such procedures cover every aspect of infection control, from barrier protection — by way of gloves, masks or gowns — to instrument disinfection.
Protecting patients as well as providers from the spread of infection is one of our profession's highest standards. As a result, incidents of infection among the 170,000 practicing dentists in the United States are rare. You can be assured, then, that we're taking every precaution to keep you and your family safe from disease when you visit our office.
If you would like more information on dental office procedures to prevent the spread of infection, please contact us or schedule an appointment for a consultation. You can also learn more about this topic by reading the Dear Doctor magazine article "Infection Control in the Dental Office."
By Nutmeg Family Dentistry
October 13, 2017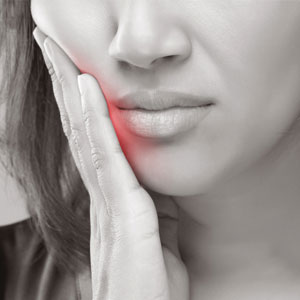 Your temporomandibular joints (TMJ), located where your lower jaw meets the skull, play an essential role in nearly every mouth function. It's nearly impossible to eat or speak without them.
Likewise, jaw joint disorders (temporomandibular joint disorders or TMD) can make your life miserable. Not only can you experience extreme discomfort or pain, your ability to eat certain foods or speak clearly could be impaired.
But don't assume you have TMD if you have these and other symptoms — there are other conditions with similar symptoms. You'll need a definitive diagnosis of TMD from a qualified physician or dentist, particularly one who's completed post-graduate programs in Oral Medicine or Orofacial Pain, before considering treatment.
If you are diagnosed with TMD, you may then face treatment choices that emanate from one of two models: one is an older dental model based on theories that the joint and muscle dysfunction is mainly caused by poor bites or other dental problems. This model encourages treatments like orthodontically moving teeth, crowning problem teeth or adjusting bites by grinding down tooth surfaces.
A newer treatment model, though, has supplanted this older one and is now practiced by the majority of dentists. This is a medical model that views TMJs like any other joint in the body, and thus subject to the same sort of orthopedic problems found elsewhere: sore muscles, inflamed joints, strained tendons and ligaments, and disk problems. Treatments tend to be less invasive or irreversible than those from the dental model.
The newer model encourages treatments like physical therapy, medication, occlusive guards or stress management. The American Association of Dental Research (AADR) in fact recommends that TMD patients begin their treatment from the medical model rather than the dental one, unless there are indications to the contrary. Many studies have concluded that a majority of patients gain significant relief with these types of therapies.
If a physician or dentist recommends more invasive treatment, particularly surgery, consider seeking a second opinion. Unlike the therapies mentioned above, surgical treatments have a spotty record when it comes to effectiveness — some patients even report their conditions worsening afterward. Try the less-invasive approach first — you may find improvement in your symptoms and quality of life.
If you would like more information on treating TMD, please contact us or schedule an appointment for a consultation. You can also learn more about this topic by reading the Dear Doctor magazine article "Seeking Relief from TMD."